Excellence & Quality
Excellence & Quality are two very strong words that represent Amanda's Flowers. We believe that the service we deliver and the floral designs we create are both of the utmost quality and are to a high aesthetic. This ensures that our customers are always satisfied, and it is our mission to exceed expectations.
Our association with bodies that represent quality and high levels of service, demonstrates our commitment to standards. We are happy to be associated with the following bodies: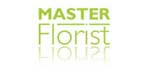 The Master Florist
The goal of the Master Florist is to promote the very best florists in the UK.

Who evaluates the Master Florists?
Selected from througout the industry, and where possible utilising the skills and knowledge of industry associations, the panel of assessors and verifiers meet to review submissions and decide who becomes a Master Florist.

Criteria for joining
First and foremost the ability to make the customer go 'wow!' Because people choosing a Master Florist will be expecting more than just a bog standard bouquet. That means someone who is technically proficient but who, more importantly, is able to produce stunning designs that show plenty of creativity and thought. Quality and service are other areas that come under close scrutiny and Florists that carry the Master Florist logo adhere to the BFA code of practice as their standard.
---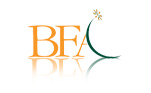 British Flower Association
The British Flower Association is the only trade association in the florist industry that is recognised by Government both here and in Brussels. As the exclusive UK member of FEUPF, the European Federation of Florist Associations, the BFA is recognised as the 'voice of the industry' representing nearly 6,500 florists.
As a mark of professionalism and excellence, a florist that carries the BFA logo is serious about the level of quality and customer service they deliver. Every industry needs a central body ensuring that standards are kept high and so that its members are always striving for excellence. BFA florists also adhere to a strict code of practice as standard - meaning a high level of service to customers.